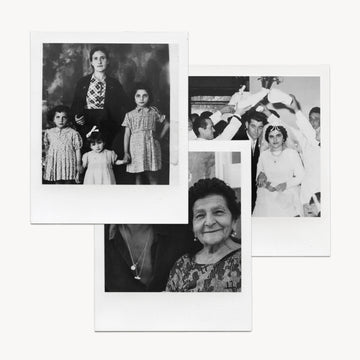 The Story
The story begins with my grandmother Lina, born in 1934. She has been the most important person in the development of the Giomi products. Growing up in Sicily in a family of farmers, she experimented with the finest natural ingredients and developed a formula that has worked wonders for the family's' hair. With belief in her secret formula, Giomi was created.
Giomi, a name resembling my family. Not only is it the name of my sister, but it's a combination between my parents' names (Gio)achino and (Mi)randa. With my father his roots in Sicily and my mother's in the Netherlands, this had to be a product with old traditional ingredients and a modern Dutch feel. The key Giomi ingredients come from Sicily and are handled with special care and knowledge. My family still has its own farm where they produce almond and olive oil. The two key ingredients for Giomi products.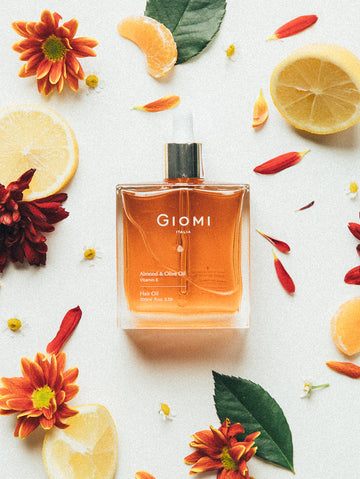 Sustainability
For Giomi, sustainability represents the responsibility we owe to ourselves, the people we work with, our customers, and the world in which we live and work today and tomorrow. We are thankful for the beautiful volcanic island Sicily that offers the fertile ground for growing ingredients that make the secret formula for the Giomi products. We should all protect the ground that came to us as a blessing. With Giomi we are committed to minimize environmental impact, without compromising the quality or quantity of the natural resources.
All Giomi products, both packaging and ingredients, come from Italy. This is a deliberate choice we have made in order to keep the Co2 emission as low as possible. And by using re-usable and biodegradable packaging we try to help maintain this ground, and most importantly our world. Our bottles are made of glass that can be fully recycled and sugarcane plastic.
With Giomi we believe in natural and beautiful haircare for everybody.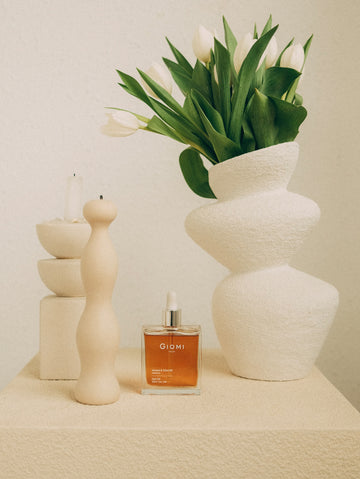 Cruelty Free
Cruelty free hair care means you can have gorgeous hair while knowing the products you've used are all cruelty free products. We care about the world which includes all of our animal friends. Giomi never has and never will incorporate animal testing into the development phase or at production level. All Giomi products are enriched with the key ingredients derived from the Giarratana olive garden. When we create a product, we test it on natural hair, ourselves and our friends! We test on human hair, never animals.